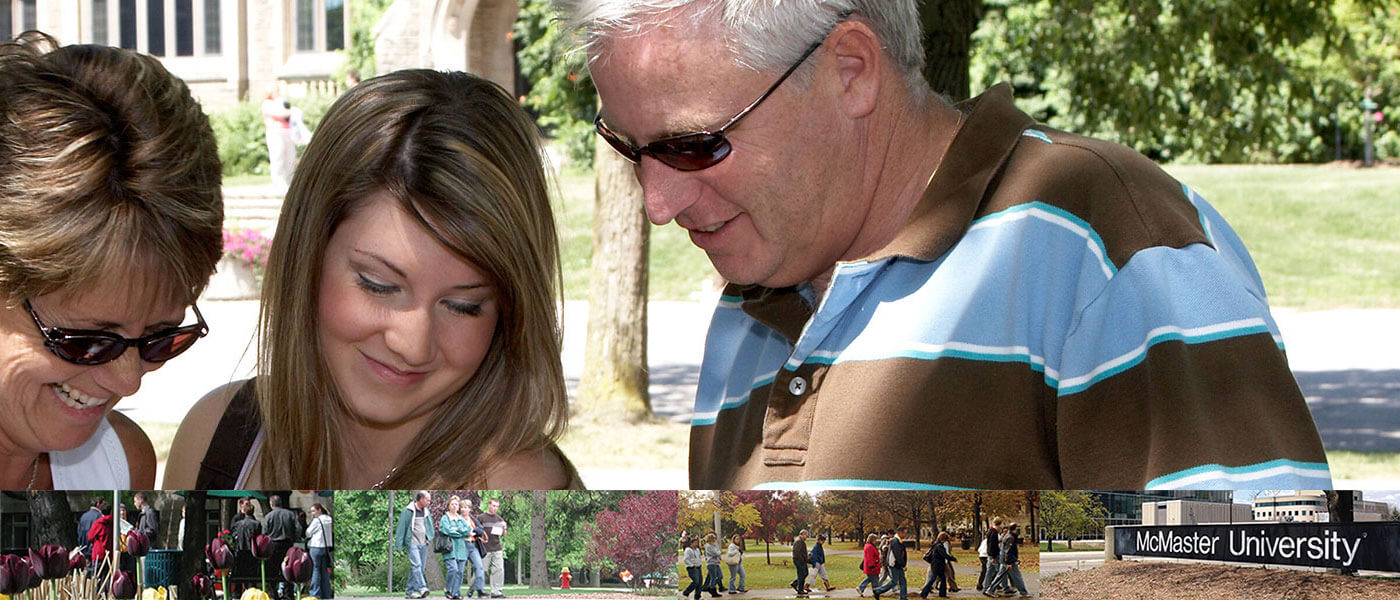 Parents
Parents as Partners
Welcome to the McMaster community. We view parents as our partners in educating students. We value this relationship and want to ensure that it remains strong. This section of the Student Affairs site is designed with parents in mind. We hope that you will visit often for information and resources that will help your young adult make their time at McMaster a success, and to stay connected to what is going on in your student's life.
Important Dates and Deadlines
Find sessional dates, enrolment dates, convocation dates, financial aid dates and tuition dates on the Registrar site Dates and Deadlines page.
---
Inclement Weather
McMaster's inclement weather policy (Daily News)
McMaster Storm Closure Policy (PDF)